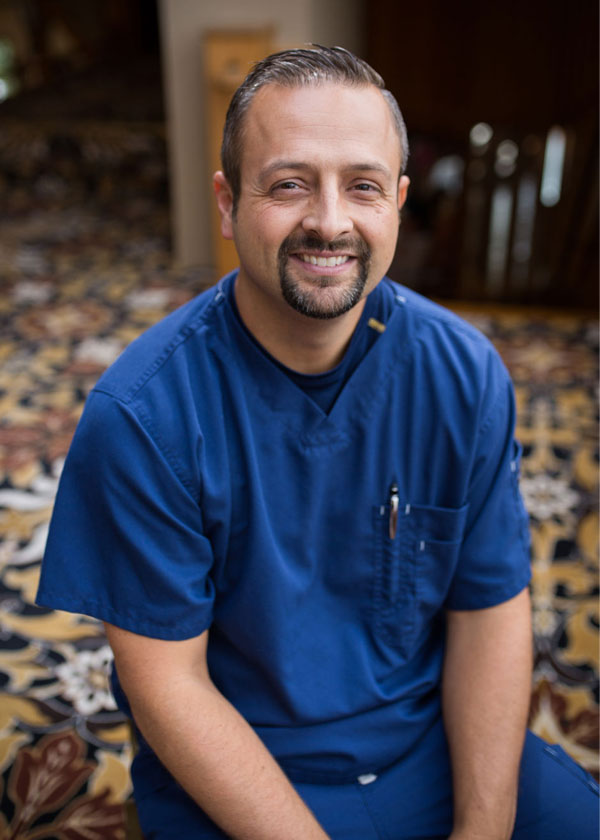 Dr. Andrew Minigh
Dentist
Dr. Andrew Minigh was born and raised in Glenville, West Virginia. He attended Glenville State College and graduated from West Virginia University School of Dentistry in 2008. Upon graduation, he immediately began to care for patients in Shinnston, WV. He is married to Faith and has two beautiful children, Addison and Bryson. Restoration Church International where Dr. Minigh serves as Head Usher and Board Member, serves a very important role in his life.
Dr. Minigh currently serves on the Board of Directors at Glenville State College and is a board member and volunteer with the Susan Dew Hoff Memorial Dental Clinic. Most recently, he was given the opportunity to proudly serve on the Shinnston Development Association.
Created by Dr. Minigh, Minigh Mobile (Mobile Dentistry Service) was created specifically to serve the needs of Shinnston kids with and without dental insurance. He hopes to expand Minigh Mobile in the future to serve our hospice and elderly patients.
Voted by community members as the 2020, 2021 and 2022 Harrison County Best Dentist, Dr. Minigh is also a member of The Harrison County Dental Society, The West Virginia Dental Association, and The ADA®, and was recently named GSC Pioneer of the decade for the 2000's.
Dr. Minigh is very involved in the community as a coach for several sports teams, sponsor at Lincoln High School and silent sponsor for much more. He lives for time spent with friends and family, visiting the beach, playing basketball and participating in Spartan Races.
When asked what his favorite part of life as a dentist was, he answered, "The people.", without hesitation. "There's nothing better than seeing so many people each day and knowing that we are helping. I love being able to change their smiles in a way that helps their confidence, comfort, anything. The people are what make the difference."